Most of the newer iPhones (8 and later) now include standard Qi charging, which is great if you can't stand cord clutter. When I heard this, I immediately bought a wireless charger for my desk and began searching for something I could build into my nightstand. I was tired of fumbling for my charging cord in the dark and would often drop it behind my nightstand. Then when I wanted to pick it up while in bed, the short cord created more frustration.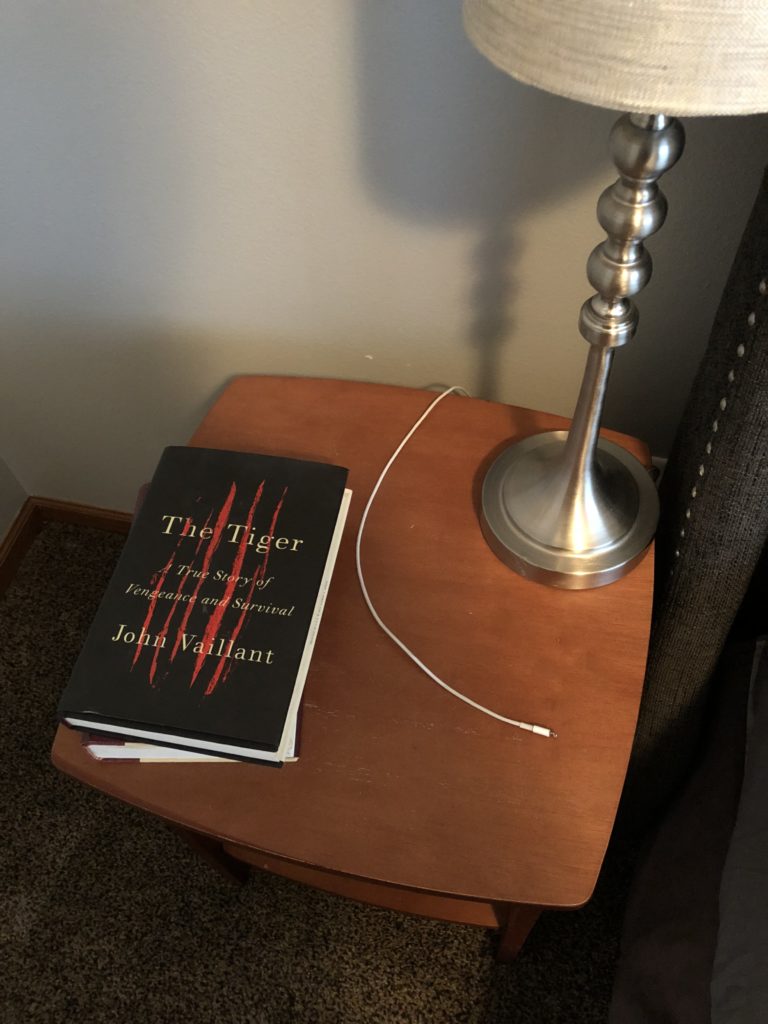 I wanted something similar to Ikea's jyssen charger but white was the wrong color. After some strong Google work, I ended up going with the Yogee YB004. I could only find it on eBay at the time, and I don't see it available anywhere now. You can find similar products on Amazon by searching for hidden qi chargers.
Once it arrived, the install was fairly easy. The only special tool I needed was a 60mm hole saw, which I picked up at my local Menards. To avoid blowout, I put painter's tape where I would be cutting.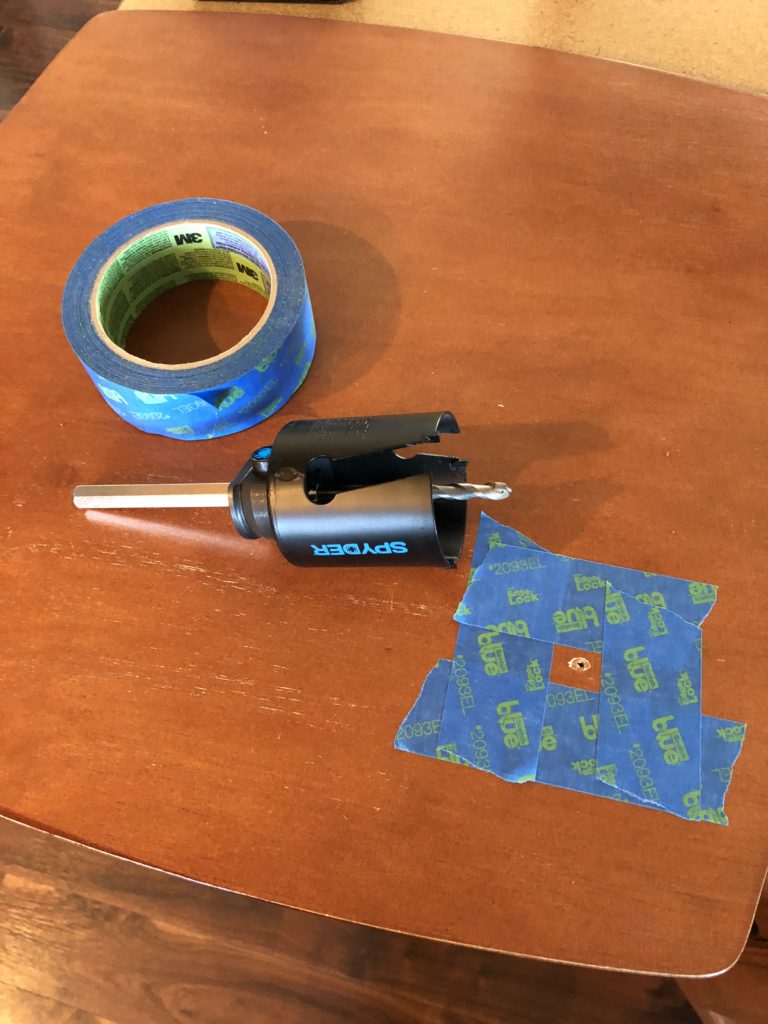 Once the hole was cut, the charger fit—but not snugly. To tighten it up, I added two layers of painter's tape to the outside of the charger. The last step was to run the cable along the bottom of the table using 3m clips and plugging it into a charger. The whole project took me less than 30 minutes.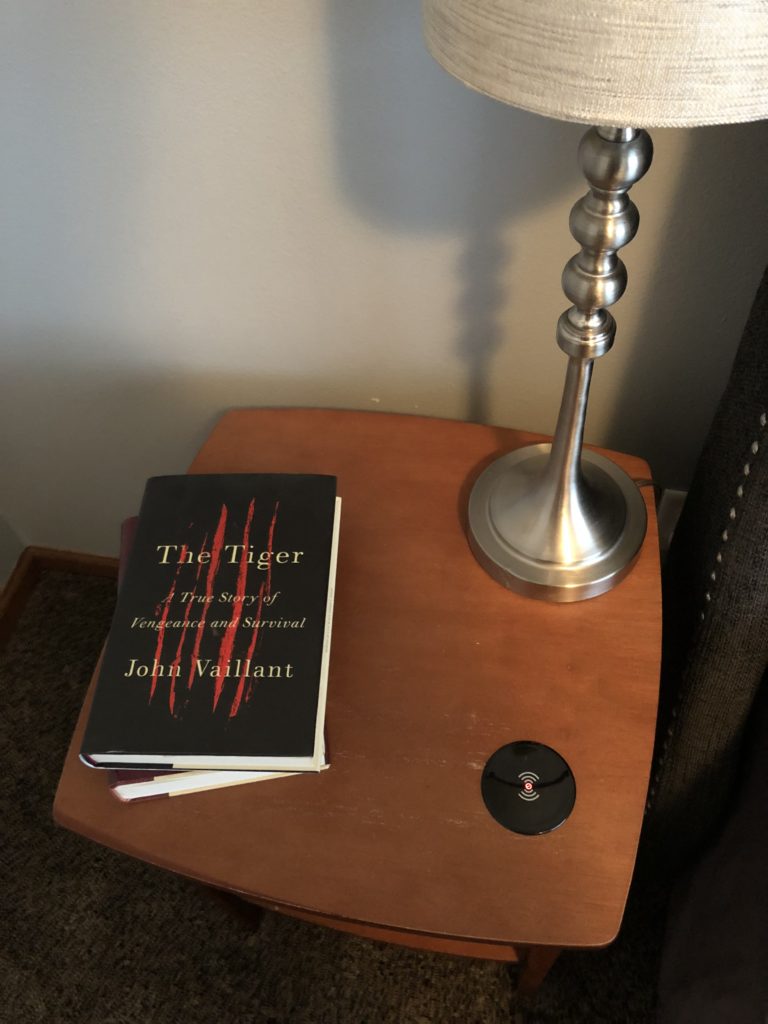 This charger has a dim red light, so it's easy to find where to place my phone at night. It also has a soft beep to let me know I placed it correctly. I was so pleased, I installed a second charger on my wife's nightstand.